I first met Sita in 1999 while she was working in a children's home. Since that time she has been a care giver to many of our children both inside and outside of children's homes. I had an emergency situation where I needed to find housing for two boys for three months while their father went into rehab. Sita took them in even though she already had another brother and sister living with her and her two sons.

Recently Sita bought a small mo-mo shop that needed a "makeover". The boys did the "makeover". They cleaned, scraped, painted, refurbished furniture and rearranged the kitchen area. This was a nice opportunity for them to give back.


Powered by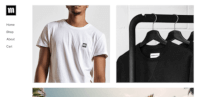 Create your own unique website with customizable templates.