We have had a busy summer with several major medical issues, but also one happy ending in the wedding of one of our girls. Although her own blood brother was out of the country working Bishal and Kundan stood in for him and us as her family. As reconstruction of government schools is getting into full swing we have been receiving many request for educational materials and story books. Visiting and working with these organizations and villages will be one of my main focuses when I return. We will also continue our work with Art for Education in educational support and guidance revamping our continuing education program to better meet individual needs of past, present and future students.

A brief recap of the medical crisis we have had to assist with this summer. One student was attacked by a gang with machetes, due to a school yard dispute with one of the member's younger brothers. He is currently undergoing post-operative physiotherapy in the hopes of regaining the use of two fingers on his left hand. The prognosis is not good. Two of our girls lost their mother to AIDs related illness. She spent her last days on a mattress on the floor in Janna Women's prison in Kathmandu. We tried to get the authorities and doctors to allow her to spend her last days in the relative comfort of the nearby government hospital, even offering to pay for additional police guards. Because of her advanced condition and lack of any additional treatments they declined. In the end we were able to bring the girls and their brother together with their estranged father and mothers relatives in a hotel for the last week of her life and hopefully reestablish relations within the family. The week after we lost this mother one of the fathers slipped off a muddy bridge landing on large rocks and braking his back. He had back surgery and is now confined to a wheelchair. Nepal terrain is not conducive to those inflicted with physical disabilities.


Powered by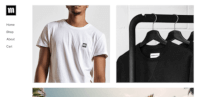 Create your own unique website with customizable templates.