Giving Asha has added India to the list of countries in which it works. For the last few years we have been supporting AZAD India with educational materials and teacher training for their Girls Centers. This year they expanded their project from 20 to 50 Centers and have opened a "Girls" only Computer Training Center.

In Nepal, we are shifting away from traditional scholarships for class 1- SLC (School Leaving Certificate, which is roughly the equivalent of our High School diploma) and moving toward scholarships for training courses and plus 2 higher secondary level education. We want to transition students into jobs and independent living. We are also putting small libraries in government schools and training the teachers on how to include the library to augment their curriculum. We hope to establish at least one new library a year and to expand ones already in place. Libraries are living growing entities and need continual support.


Powered by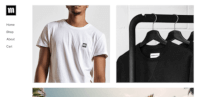 Create your own unique website with customizable templates.